Ok, a few people have showed interest in some challenges here!!


Why don't we get started then...


Use the below sketch (one of May's HalfMaps from PageMaps

) to make a 6 x 12 layout. You can use any supplies you want!! Have fun, mix it up, rotate the sketch, add embellishments, whatever makes you happy!!! The finished product must resemble the sketch!!


Please post a link to your finished project in a comment on THIS post!!

You will have 2 weeks to create your Masterpiece!!

Deadline for entry is Wednesday, August 1st, 2007 @ 6:00pm CST!!

All names of those who participate will go into a hat and a drawing for a winner of a cool, little prize package from me will be done!!

HAVE FUN and can't WAIT to see those 6 x 12's!!!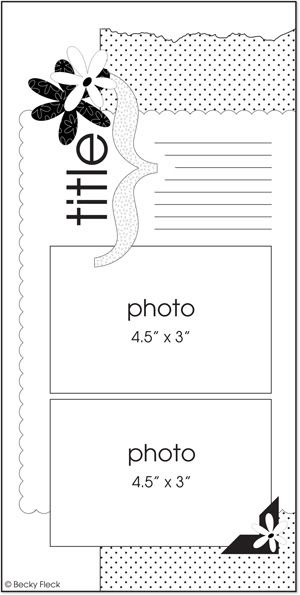 MY EXAMPLE LAYOUT (made using same sketch)