I just LOVE the 6 x 12 pages!!! Especially in landscape format!!!
You can do so much with this size. Here are a couple that I've made in this format.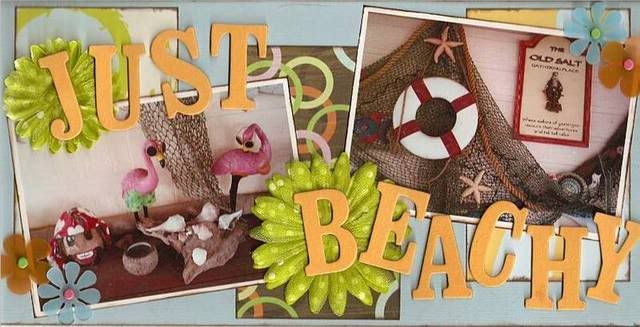 "Just Beachy" made using the Two Spotted Dogs June '07 Fun & Funky Kit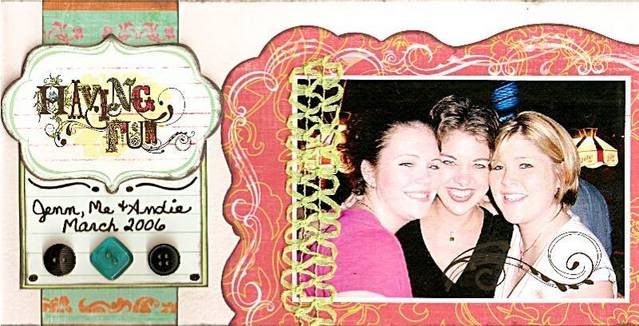 They even have albums out specifically for this size scrapbook page. You can purchase the albums at Scrap Attack Scrapbooking's online store for a great price, and they are made by Bazzill... VERY COOL!!! Click on the logo to visit the site. While you are there, check out the message board for lots of fun and the gallery for tons of inspiration!!